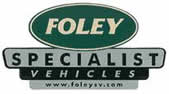 To unlock the potential of highly disadvantaged children in The Gambia through sharing resources, knowledge and respect.
To work in partnership with the local communities to provide children with access to education, health care, clean water and nutrition.
To provide teachers and schools with resources and support to improve literacy, numeracy, life-skills and self-esteem.
To provide local projects to improve self-sufficiency.







Our mission statement
Registered Charity no 1098642
Registered Charity no 1098642